Visiting Vashon Island
Vashon Island is a great place to visit. Whether you're visiting for just a day trip, staying the weekend or renting for the whole summer you're sure to enjoy your stay.
We have many restaurants to enjoy from the prestigious Bramble House, a farm to table meal at Earthen Bistro, or family friendly atmosphere at The Hardware Store Restaurant or Island Queen.
---
You can make a drive to Point Robinson Lighthouse or enjoy a nice walk along KVI beach.
There are Kayak and SUP rentals at Vashon Watersports, and bike rentals at Vashon Bikes.
---
We've collected Everything You Need!
Recent Posts for Visitors
---
---
If you're looking to stay a few nights on the island there are plenty of options to choose from. Whether you're looking for a quick and easy spot close to town, a cozy cottage, or a place on the beach for the family Vashon has plenty of options to choose from.
Many of the places you'll find on Vashon are Airbnb or VRBO from private residents. You can also book a room at the popular Lodges for a night or two.
Many of our listings have direct links to booking information as well as contact information.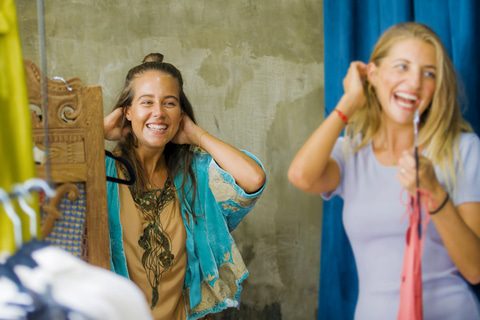 Vashon's Downtown offers many great shops to enjoy. Our Pharmacy is a great gift shop with local Vashon Island souvenirs. The Raven's Nest, Northwest Sports, Vashon Intuitive Arts, and Giraffe all offer a great selection of clothing and wonderments from both local artists and items found around the world. We have a few consignment and thrift shops to choose from, including the popular Grannie's Attic. During the Spring, Fall and Summer months you can enjoy the local farmer's market including crafts from local artists. Just a walk through downtown and we're sure you'll find some great items to take home with you.
Advice for Planning A Day Visit
Vashon Island is just a 30 minute to one hour drive from Seattle and surrounding cities (Bellevue, Kirkland, Redmond, Issaquah, etc) making it a fun day trip. When you plan your day before you arrive you won't feel so overwhelmed by all their is to do.
Arrive Early – During the summer months the weekends can get very busy with tourists. Plan to arrive at the ferry terminal before 10:00 am on a Saturday or Sunday morning to ensure you aren't stuck in line waiting to get on. Friday nights are the worst for ferry waits with all the commuters and tourists making to the island for the weekend.
Pick Your Activities –

Wine, Brews, Ciders and Spirits Tasting – Plan on which of our more popular wineries, breweries, cider tours and distilleries you would like to visit while you are here.
Outdoor Activities – From a casual bike around the island on a touring or electric bike (there are rentals), a quiet or strenuous hike in one of our many trails or beach walks, or rent a kayak or paddleboard for a nice time on the water.
Regular Events – Saturday Market, First Friday, Strawberry Festival, and our Fourth of July fireworks celebrations are all just a few of the usual events we have on the Island.

Restaurants and Cafes – Vashon holds true to what the Pacific Northwest is known for and that's coffee and some of the best food around. Get to know our many restaurants from the distinguished Bramble House, quirky Hardware Store to our newest additions including the Wild Mermaid.
---
---
Visiting Vashon is an experience all it's own, why not top it off with a great meal or two near you.
Vashon is home to some of the nations top rated restaurants including our very own top rated Thai cuisine, May's Kitchen and Bar, as well as Top Chef contestant owned Bramble House and esteemed Gravy. While you're at it check out our newest Ruby Brink, Camp Colvos Brewing and Wild Mermaid. Whether you're looking for fine dining bistro style, pizza, Asian cuisine, or a savory burger at Island Queen you'll find what you're looking for nearby.
Stop in for a while and enjoy a great meal near you and remember, you're on Island time.
There are a lot of fun activities on Vashon all overnight and day camps including the popular Camp Sealth have been home for several generations of campers during our beautiful summers.
Enjoy a day of golf at the Country Club while the kids go for a swim and savor a meal at the restaurant near you.
Vashon is also home to the popular Open Space and newly built Vashon Center for the Arts with many events from concerts, plays, workshops and more in your area.
There are a few ways to get to Vashon Island. The most popular is by car aboard one of the Washington State Ferries from the Fauntleroy Ferry Terminal in West Seattle, or at the Point Defiance Terminal in Tacoma, WA. Visitors can arrive by bus, boat, bike or even airplane on Vashon's small airstrip.
---